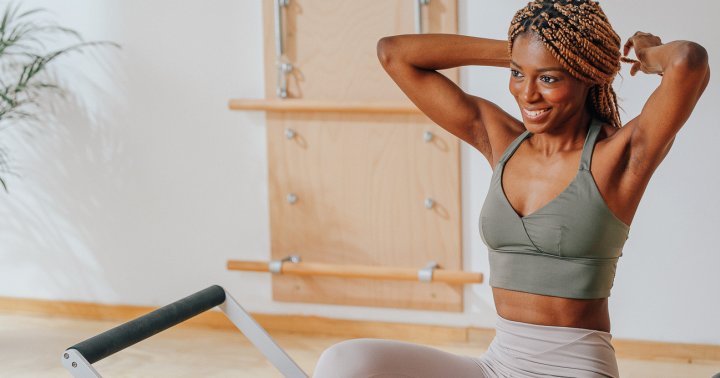 Although yoga and Pilates share many benefits, the practices vary. "Pilates strengthens the body with the main focus being the core," Mauck says.
Yoga, however, doesn't center the practice around any one area of the body; its consistent focus is the breath. Pilates also incorporates breathing but in a different way. "The breathwork in yoga is used for relaxation, while the breathwork in Pilates is used to energize the muscles," yoga teacher Nathalia Basso says. 
Yoga sequences often include static poses, while Pilates keeps students moving (except during cool-down stretching). 
On both the yoga and Pilates mats, students are cued to sharpen their focus. But one of the biggest distinctions between the two systems is where students direct their attention. "Yoga brings the focus inward for the individual, while Pilates brings the focus outward to the physical body," Basso says. 
Source link

#Workout #Benefits #Experts #Share