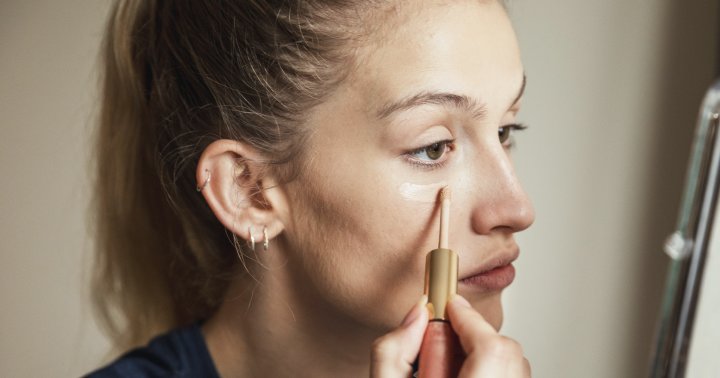 OK, so the pros generally prefer foundation first, but there are some instances where you might want to apply concealer before foundation—namely, if you're using a color corrector. These products are meant to neutralize discoloration in your skin: Purple can cancel out sallowness, an orangey peach can warm up cool shadows, and so on. That said, you want to apply them directly on areas that need evening out, rather than on top of a layer of foundation (which will simply cover up the tone). 
"Foundation or concealer on top of the corrector will conceal," Compton once told us about the product. "You want to ensure that you don't have heavy layers of product that run the risk of creasing or separating with wear." So in this case, you'll want to apply your color correcting concealer, then your foundation, then a more neutral concealer to touch-up the brightness, if needed. 
And while most experts agree that covering up blemishes is most helpful over foundation, under-eye concealer becomes less straightforward. "I think concealer wears better under the eyes when it adheres directly to moisturized skin instead of on foundation that can melt, fade, or move over the course of the day," notes makeup artist Jenny Patinkin. She still prefers foundation first, but she skips over the under-eye area so she can apply the concealer on bare skin. 
Source link

#Concealer #Foundation #Experts #Weigh