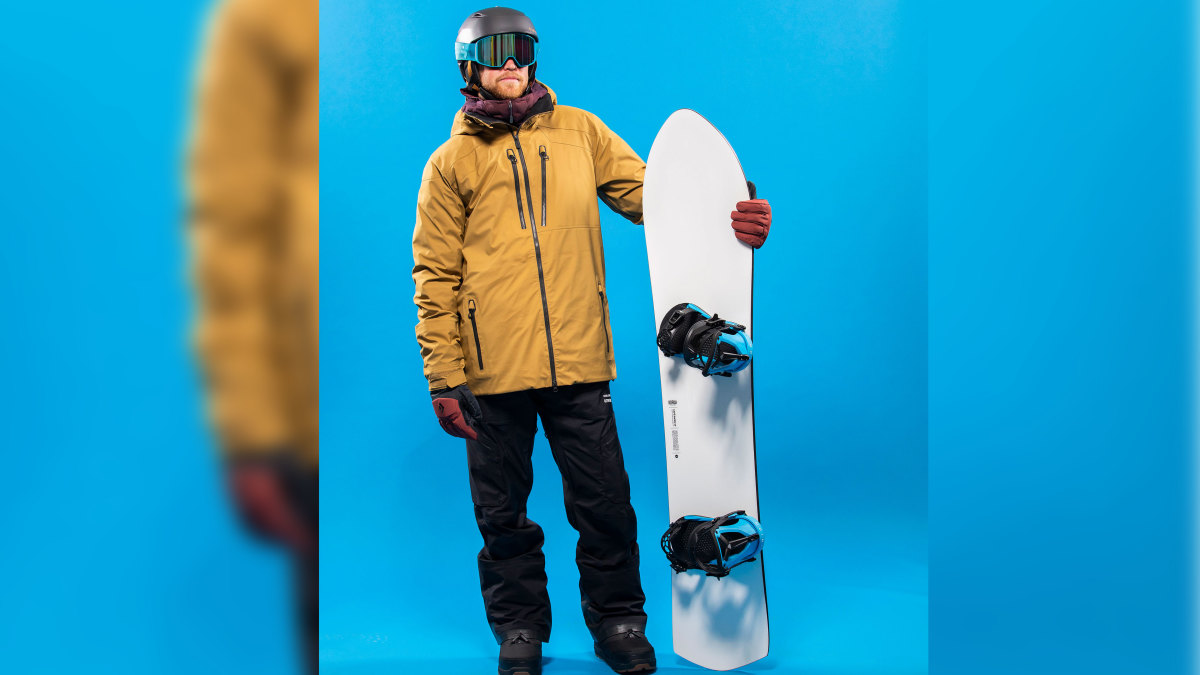 If you're looking for a new snowboard kit fit for winter 2020-21, we've got all the essentials to lap the lift for the frontside—from the perfect groomer-carving snowboard to a high-tech helmet.
The Best Snowboard Kit for Winter 2020-21
1. Grid MIPS Helmet [$280; giro.com]
2. Sweet Protection Boondock RIG Goggles [$140; sweetprotection.com]
3. Mountain Hardwear Stretchdown Hybrid Hoody [$300; mountainhardwear.com]
4. Volcom Guch Stretch Gore-Tex Jacket and Pants [$620; volcom.com, $540; volcom.com]
5. Black Diamond Recon Gloves [$100; blackdiamondequipment.com]
6. Thirty Two TM-2 Jones Boots [$400; thirtytwo.com]
7. Union Travis Rice Falcor [$350; unionbindingcompany.com]
The Best Snowboard for Carving Groomers
Café Racer Korua
Railing powerful turns on fast corduroy demands a deck that can set an edge without washing out. The Café Racer's pointy nose initiates turns with ease, while the stiff tail holds up at speed for a more aggressive response. The carving-specific sidecut (with a longer effective edge) helps corner smooth, so you can lay out extra wide S-turns or rip tight, snappy ones—just ride with a narrow stance and more binding angle to avoid toe drag when getting this low. [$530; koruashapes.com]


For access to exclusive gear videos, celebrity interviews, and more, subscribe on YouTube!

Source link

#Snowboard #Kit #Frontside