Vegans and vegetarians, look away: This meaty tequila is not for you. Drawing on a tradition found in mezcal, Maestro...
This elevated grilled cheese sandwich gives you all the comfort of the original. With its sweet and savory flavor, you...
These Turkey and Kale Stuffed Shiitake Mushrooms are packed with flavor, high in protein, and half the work of your...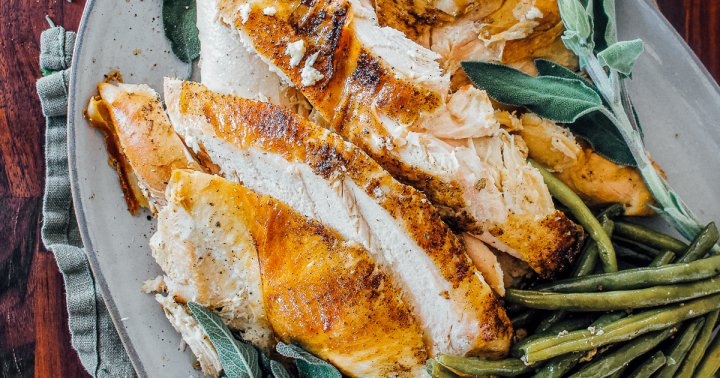 Downsizing Thanksgiving this year doesn't mean skipping the turkey: it might just mean opting for a simple turkey breast instead...
Turkey is always the main course on everybody's mind over the holidays, but did you know that in 2019, the...