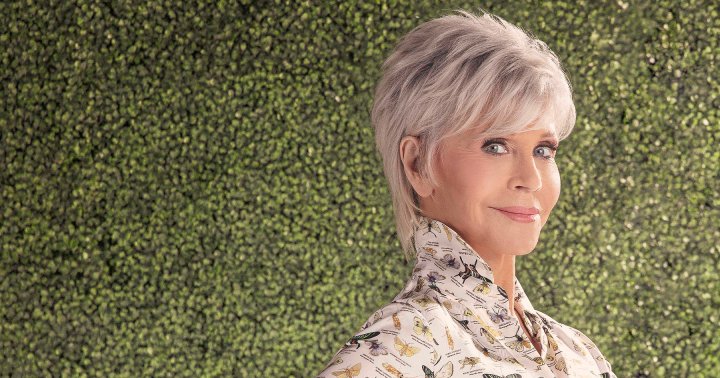 So here's the thing about Fonda's skin: It looks good—like glowing-through-our-Zoom-call good. But with age, Fonda says one skin issue has become more prevalent: dryness. Now she says finding hydrating, soothing skin care practices is all part of her healthy-skin routine. 
"Dry skin is a big issue for me. It's something that tends to happen as you get older. It's all about finding the right ointments and creams—different for my face and another for my body. I found these Uncle Bud's products that do the job. They keep me moisturized. I used body lotions, hand lotions, and something to moisturize my face at night. That's what I do on a daily basis," says Fonda, noting she regularly uses the Hemp Blue Light Face Mask. "I love the fact that it's connected to hemp. I am a big advocate for hemp." 
Here at mbg, we're big advocates for the soothing, skin-healing powers of hemp too, thanks to its antioxidant content as well as abilities to soothe stressed-out skin. 
As for the other skin care tips she'd like to share: Protect your skin from UV damage. "Don't get too much sun. I say as the ultimate sun worshipper. But after skin cancer and many operations later, I can say stay out of the sun," she says. And when you do go out, be sure to use an appropriate SPF protection. 
Source link

#Jane #Fonda #Climate #Change #Skin #Care #Secrets #Community