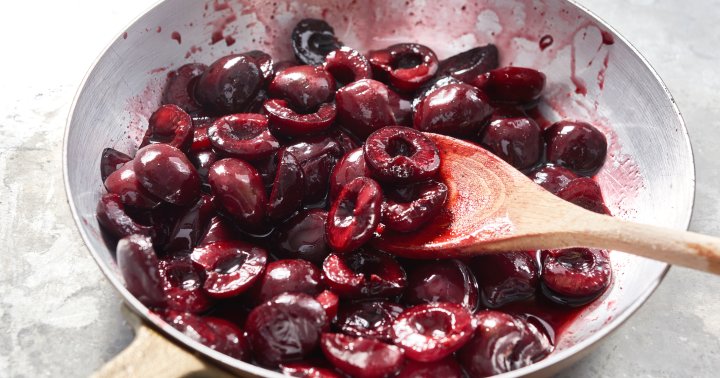 1.Mix berries with a little whole wheat flour, lemon zest, and lemon juice for thickening
2.Mix whole-grain oatmeal, chopped nuts, baking spices, avocado oil, and a pinch of brown sugar and salt
3.Top the berry mixture with the oatmeal mixture. 
4. Bake for about 30-35 minutes at 350 degrees.
Just keep in mind, "peeling the fruit, and adding sugar, solid fats, and refined grains, all contribute much more to reducing a fruit dish's nutritional value than cooking does," Moon says. Keeping moderation in mind while enjoying these desserts is key. 
Source link

#Cooking #Fruit #Affects #Nutritional #RDs