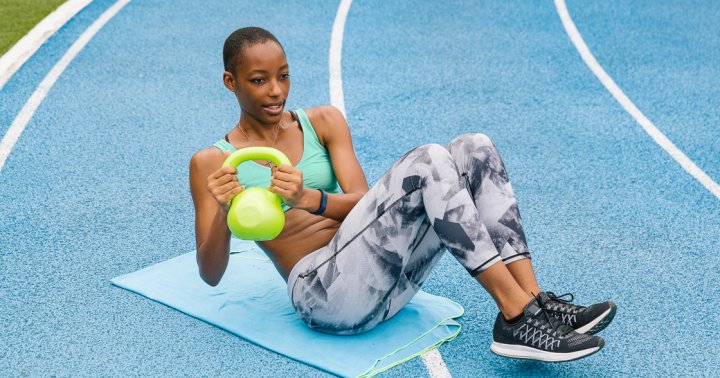 There are so many benefits to strength training aside from sculpted muscles. Strength training can improve bone density, boost your brainpower and productivity, and you can squeeze it in every day, whether by carrying all your grocery bags in one trip or picking up your toddler.
When we feel strong, it fuels our self-confidence. We feel empowered and encouraged by our strength gains. Setting realistic short- and long-term goals, following through with plans and programs, sticking to your schedule, and persevering when it's difficult will bring your success to life.
And don't forget about diet; fueling muscle mass is only possible when we're giving our bodies enough calories. The minimum amount our body needs to maintain its current state won't be enough to promote muscle growth—a caloric surplus is necessary.
Lastly, it's always important to train smart. I tell my athletes, "Don't train your ego." Have fun with it, enjoy the process, and watch that form!
Source link

#FullBody #StrengthTraining #Routine #Doesnt #Require #Gym