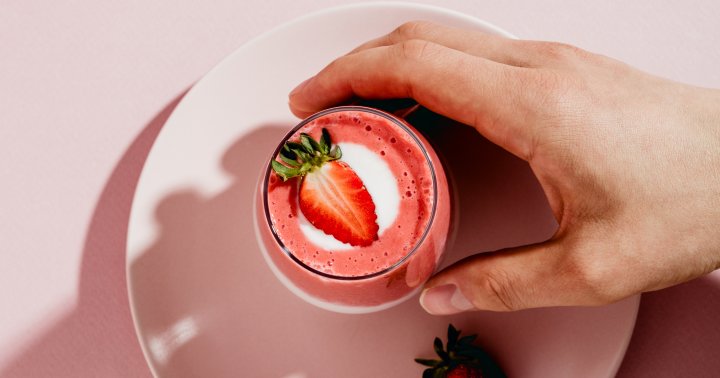 With the scoops of the mbg's grass-fed collagen+ I know I'm getting plenty of beauty benefits—I didn't necessarily start taking it for those reasons, but not a bad bonus.* Now my skin looks and feels more hydrated and my locks appear shinier and more nourished, even though I haven't changed any other part of my haircare routine.*
I also appreciate that the smoothie's high antioxidant count—from the berries, spinach, and collagen powder.* What's great is that this powder comes loaded with vitamin C, E, and sulforaphane, all potent antioxidants that work together to neutralize free radical damage.* I spend so much time running outside, so it's important to me that I get plenty of these as they help protect skin from sun damage and UV rays.
The rest of the ingredients add rich texture, sweet-yet-smooth flavor, and enough oomph to keep me going all morning. Plus, it's so easy. Simply toss the below in a blender, and power-up til it's smooth.
Ingredients
Source link

#Collagen #Powder #Smoothie #Recipe #Thick #Hair #Hydrated #Skin