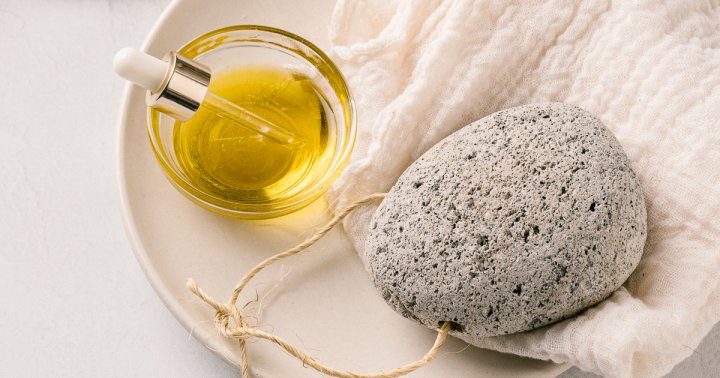 Perhaps you've never thought twice about exfoliating your feet, save for a monthly pedicure or two. I mean, the skin on the soles is quite thick, so does it really require diligent care? Well, "If you don't exfoliate your feet at all, [the skin] can crack," says board-certified dermatologist Purshiva Patel, M.D., founder of Visha Skincare. "Some people can itch or feel pain—that's when the nerves start to fire. Those cracks are also open to the environment, so bacteria can get inside the skin." Oh, ouch. 
And since the skin on the feet is a high-trauma area, board-certified dermatologist Joyce Park, M.D., says you can experience lots of skin buildup from repeated pressure. A condition called hyperkeratosis, as she explains in a TikTok video. 
That doesn't mean you have to opt for a market peel. Your feet do exfoliate naturally, and Patel notes that even just walking around barefoot exfoliates the feet for some. It is a slower process, though, so you can always speed it up with products.
Source link

#DIY #Foot #Peels #Save #Cracked #Heels #Derms